This week I built the medium and large boxes (sorry small) around a cucumber salad recipe.  I love cucumber salad in the summer! It's so refreshing and delicious. In the recipe below you can use the cherry tomatoes in place of the roma tomatoes and omit the sugar. 😉
I've also included a zucchini and egg recipe it only has 4 ingredients in it.  Pretty simple huh? I don't eat eggs myself, but if you try it, please let us know how it taste!
Finally, a special item just for the large boxes – Sweet Italian Frying Peppers.  I absolutely LOVE frying peppers and seasoning it on a skillet.  This recipe looked delicious.  For the vegan's out there– you can buy a Follow Your Heart Parmesan cheese and use that instead.  We would love your feedback on these recipes. Tag us on your Instagram if you make any of them.  Enjoy!
2. Zucchini Egg Bake @ Bless This Mess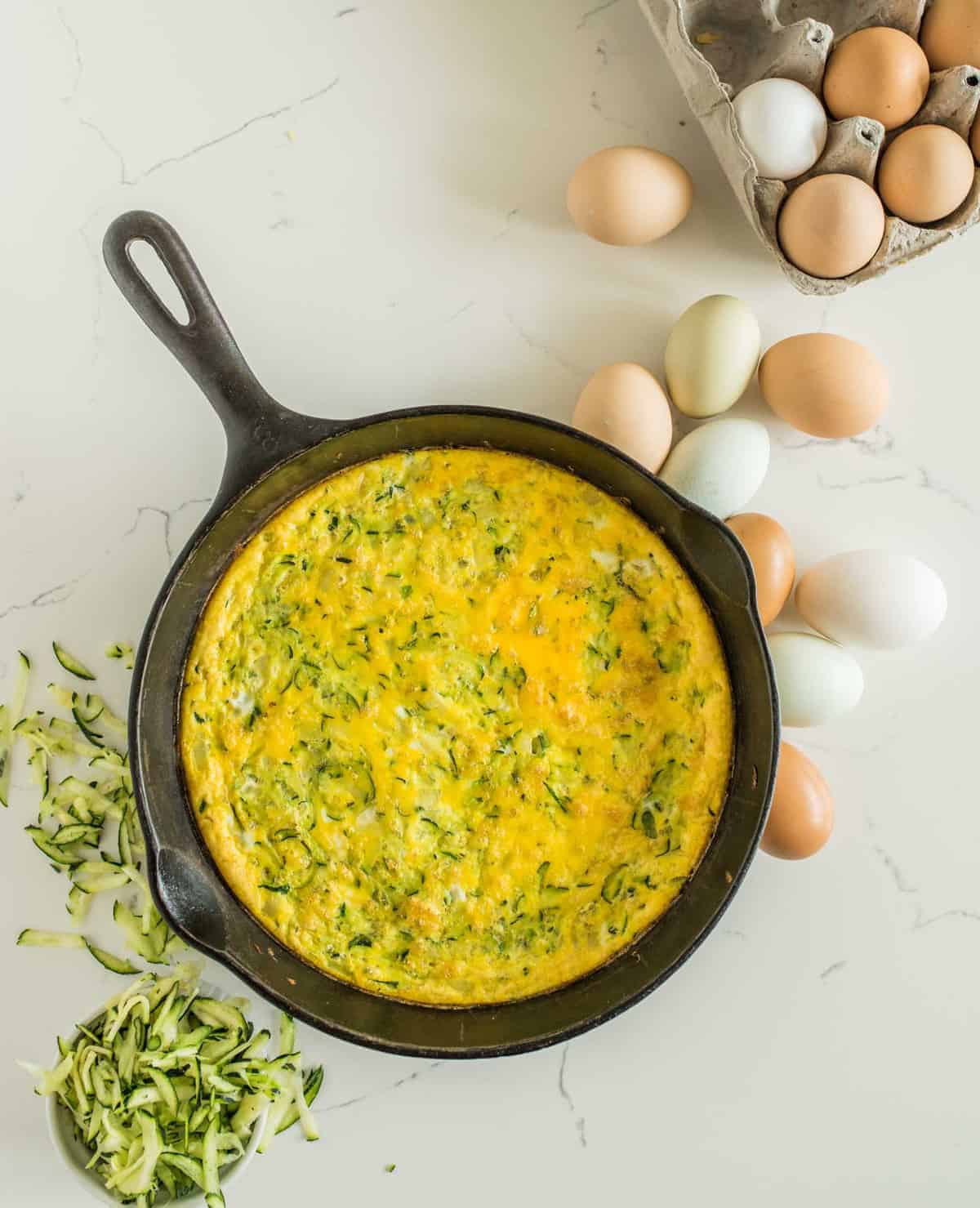 3. Sweet Italian Frying Peppers in a cast Iron skillet @ Italian Fanatic